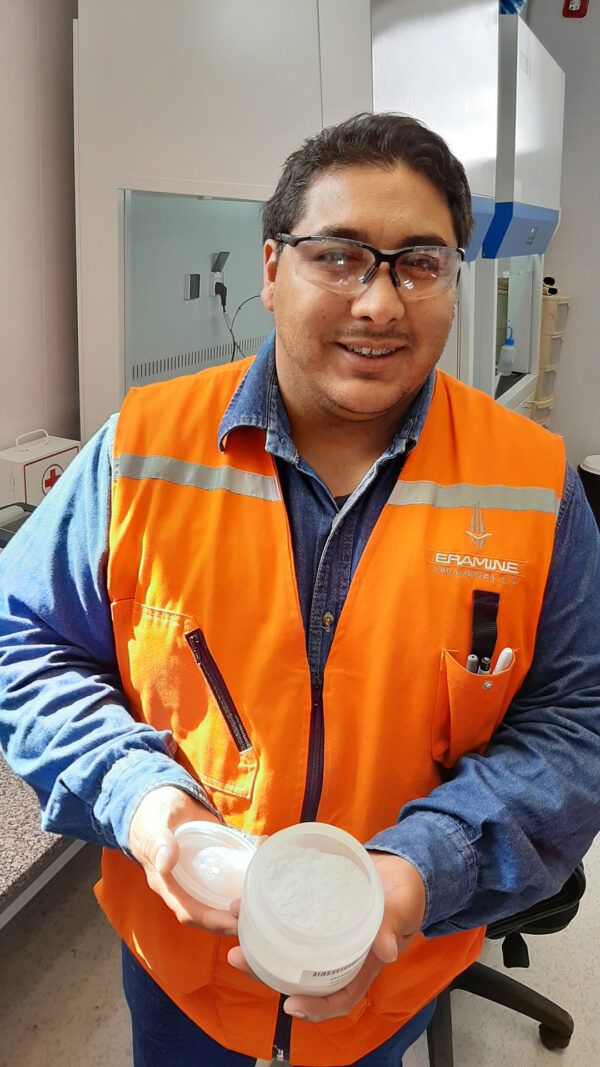 Eramine Sudamérica S.A. is set to produce 24,000 Tn of lithium carbonate battery grade per year at full capacity, for at least 40 years.
Our pilot plant confirmed the quality of the final lithium carbonate product: a battery-grade lithium carbonate, which complies with our future customers' specifications.
10 million tonnes in LCE reserves
In 2020, Eramet obtained certification of compliance with the JORC Code (Joint Ore Reserves Committee): the mineral resources of the Centenario-Ratones salar are estimated at approximately 5,000 million cubic meters of brine with an average lithium content of 436 mg/l, the equivalent of approximately 10 million tons of LCE (Lithium Carbonate Equivalent). This amount means a production rate of 24,000 tons of LCE per year over a period of 40 years, as well as a potential for a significant increase in production capacity in later phases.
Certification
Towards Sustainable Mining (TSM)
It is a performance system that helps mining companies and their facilities, to evaluate and manage environmental and social responsibilities. It is a program of transparency, education, communication and strengthening of good mining practices. It includes a set of tools and indicators to drive continuous performance improvement, provide transparent results to communities of interest, and ensure that key mining industry risks are managed effectively.
After 3 years of submitting self-assessments, Eramine is in the process of external verification of seven protocols:
Community Outreach
Health and Safety
Biodiversity preservation
Water management and treatment
Management of energy use and GHG emissions
Closure plan
Crisis and communications
Responsible Mining Standard (IRMA)
IRMA's vision is "a world in which the mining industry respects the human rights and aspirations of affected communities, provides a safe, healthy and enabling workplace, minimizes environmental damage and leaves positive legacies." As such, it is the world's most comprehensive and rigorous definition of good practice for industrial scale mining, with a higher standard than any country's laws. It has multi-stakeholder governance (NGOs, mining industry, international unions, downstream buyers, investors and finance.
Eramine has started the process of obtaining certification and the external audit is scheduled for 2024, covering the following items:
Environmental Protection,
Community Relations
Human Rights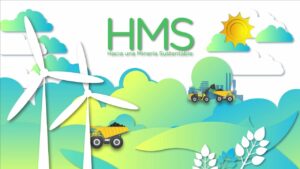 Lithium market
Along with nickel and cobalt, lithium is one the three essential components of electric vehicle batteries, as well as of the energy transition.
Lithium should experience the strongest growth, as all electrical charging circuits, smart grids batteries for EVs, as well as the storage of renewable energy require this specific metal.